The global conversational commerce market will be worth an impressive $27billion by 2025. And there's no signs of slowing down with our global partner Vonage recently acquiring Jumper.ai – a Singapore-based provider of omnichannel conversational commerce solutions.
This latest acquisition is set to expand Vonage's current cloud application programming interface (API) communications portfolio as well as client portolio with Jumper.ai currently supporting highly recognized brands such as Disney, Ben & Jerry's and Burger King.
What are the details?
Vonage has acquired Jumper.ai's technical team and intellectual property, including its end-to-end conversational commerce and shopper engagement platform.
The platform creates omnichannel, messaging-first customer engagement and shopping journeys across social media, messaging and web. Rather than receiving the usual text messages and emails, this new software will enable online shoppers to communicate with a new interface, ie. Live agents or artificial intelligence. This means real time conversations about the products and services they are considering purchasing and will simplify the way brands serve, connect and sell to their own customers.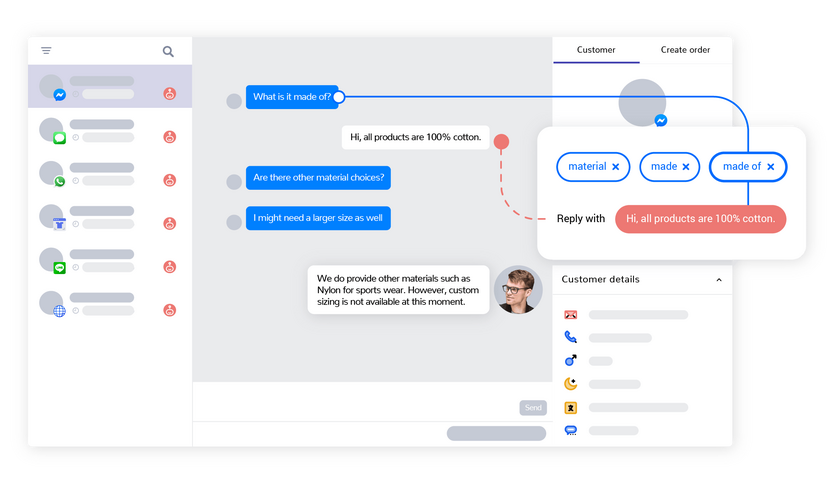 What is "Conversational Commerce" and why is it so important?
This new way of communicating is referred to as "conversational commerce" – an in demand retail trend that capitalizes on the growing convergence of shopping and conversations, on platforms such as Facebook Messenger and Instagram.
Retailers are continuing to leverage these emerging technologies to enhance customer interactions as the market for conversational commerce is expected to grow to $290billion by 2025, with 74% of shoppers saying they would be more likely to do business with a company if they could message, rather than call.
What does this mean for Chatti?
As our official global partner, Chatti are beyond thrilled for this new and exciting venture, playing our part in the growth of this conversational commerce trend and offering these services to Australian businesses.
The addition of Jumper.ai's conversational commerce and omni-channel capabilities aligns perfectly with the current strategy at Vonage, and will become a natural extension of Vonage's offerings and in turn Chatti's.
Jumper.ai will also bring a large portfolio of customers that have seen huge success leveraging conversational commerce such as increase in revenue, improved customer engagement, satisfaction and loyalty.
This latest acquisition will also help us take the next step in enhancing customer relationships and connections by turning one-way notifications into real conversations where our customers will feel seen, heard and engaged at every touchpoint on every channel.