It's no doubt SMS Marketing has quickly become one of the most popular forms of digital marketing today. Far more than just using SMS to connect with family and friends, there has been an ongoing trend of using SMS to connect with brands and businesses we love!
With the SMS open rate currently at 94% within Australia & 86% of recipients opening messages within the first 30 minutes, the opportunities to connect with your audience & create brand-loyalists via text message are endless. With the year coming to an end, it's time to start planning your SMS strategy for 2022!
Want to know what trends you should be implementing? Keep reading below to find out more. 
Targeting Through Trigger Based Text Messages
Want to send a gentle reminder to a customer who's left products in their basket? Or perhaps a discount code to a new customer who has just made their first purchase? Triggered SMS Messages take the thought out of who & when you should be messaging as messages are automatically sent when specific actions take place.
Consumers Want YOU To Text Them
SMS is already the preferred method of communication amongst most people which is why consumers want brands to get on board with SMS Marketing. Studies have revealed that 69% of consumers actually want to be able to communicate with companies via text and 54% are frustrated that they cant do so.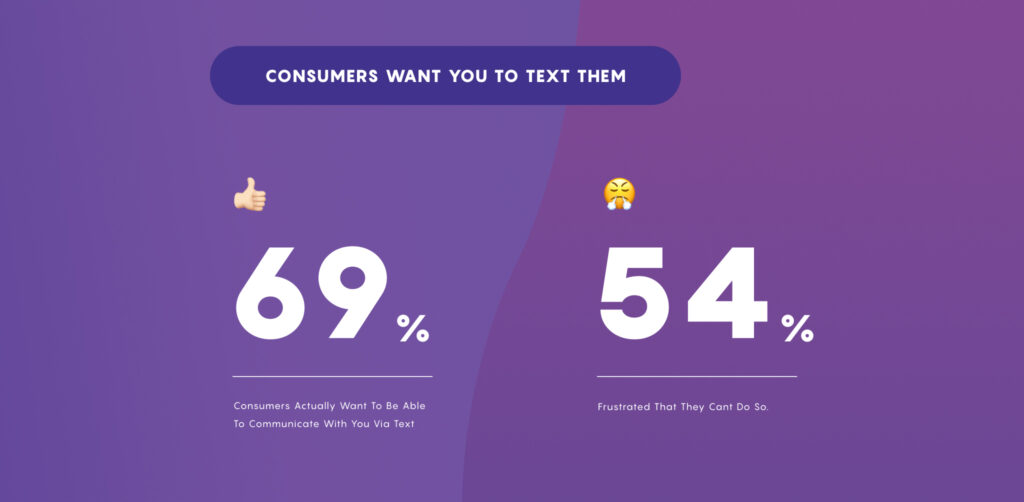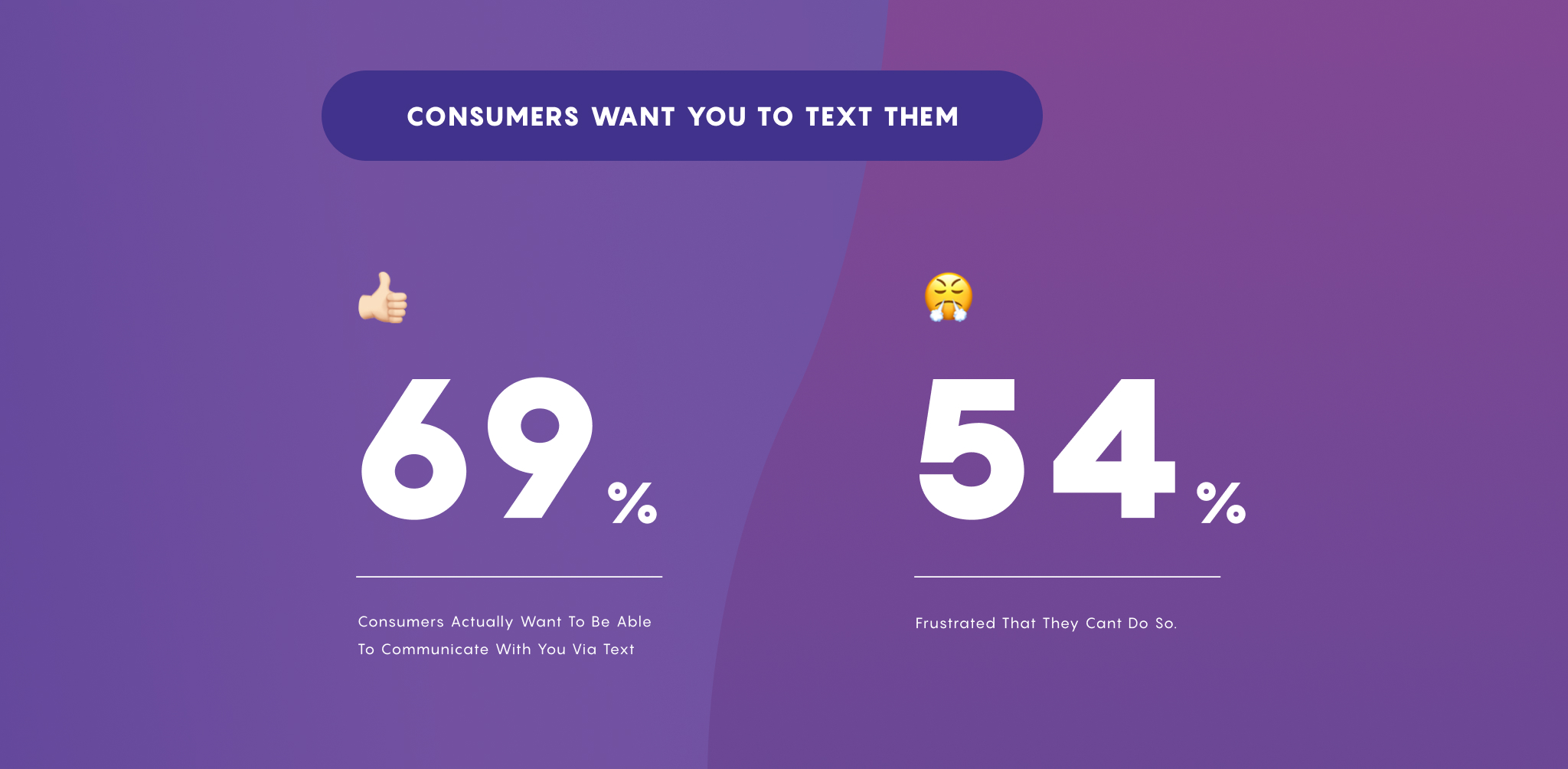 Using SMS To Boost Other Channels
SMS works great independently but have you ever considered using it to boost your other marketing channels? SMS Marketing is one of the most attention-grabbing tools out there which is why it can be used to improve other marketing channels that need more exposure. Take advantage of the high open rates and promote your email newsletters, blog posts & drive traffic to your website! 
Consumer Want To Talk
Texting is a two-way communication channel and naturally consumers are used to having conversations via text. Almost 70% of consumers have indicated they want to be able to talk to brands via text rather than be talked at. There are major opportunities for brands to get ahead of the game by offering customer service via text.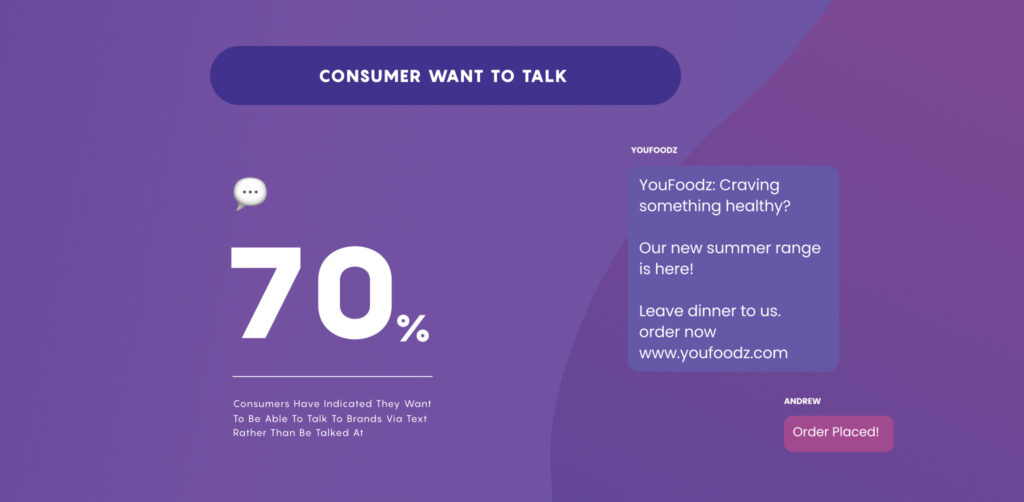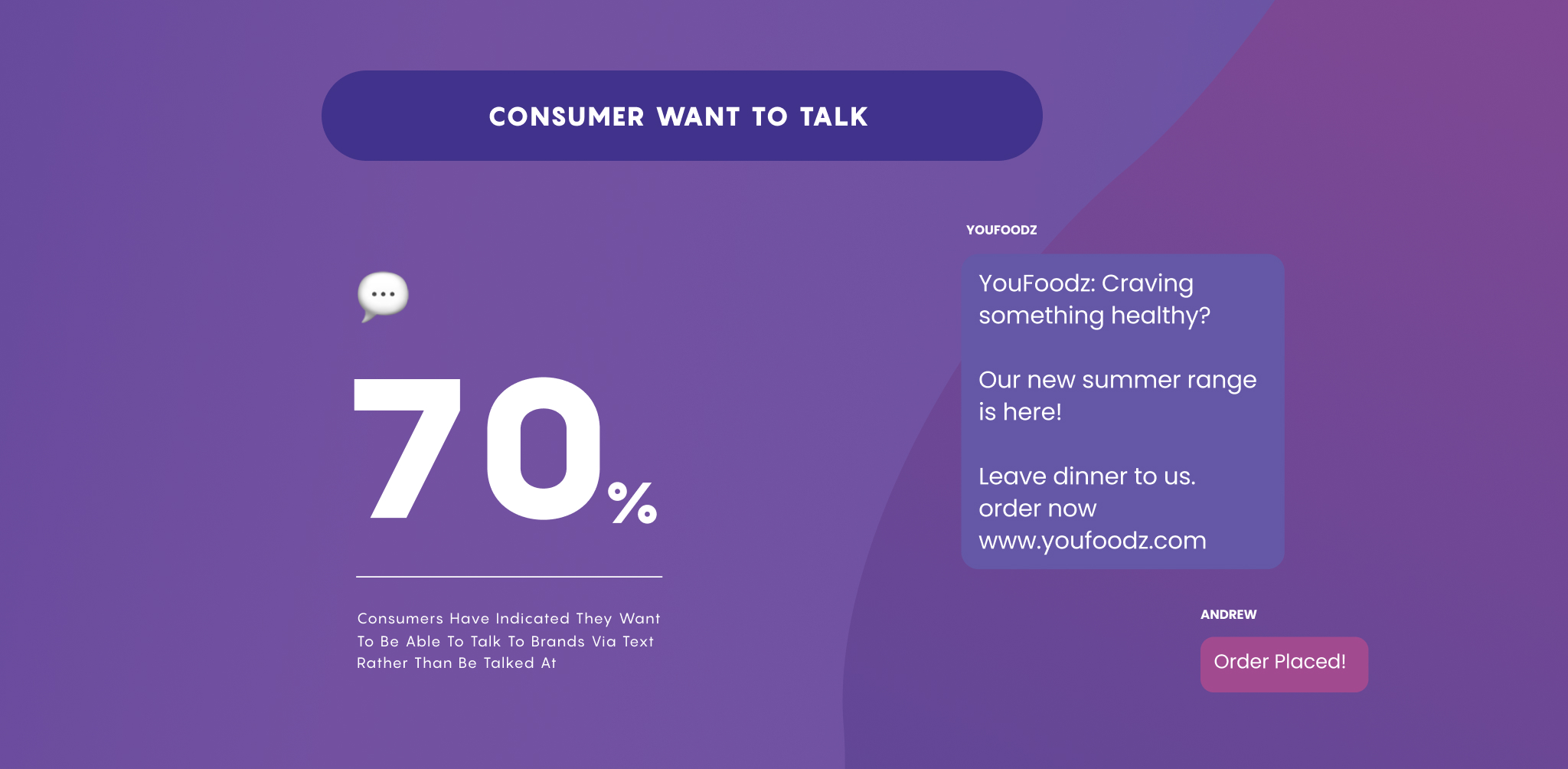 Collect Customer Feedback
Reviews are a powerful way to gain credibility for your products & service and increase sales with 88% of consumers relying on other customers opinions to make a purchase. Sending your customers a reminder to leave feedback via SMS will not only boost your chances of receiving it but will also show you care about their experience.
Ready to implement these trends into your SMS Strategy?